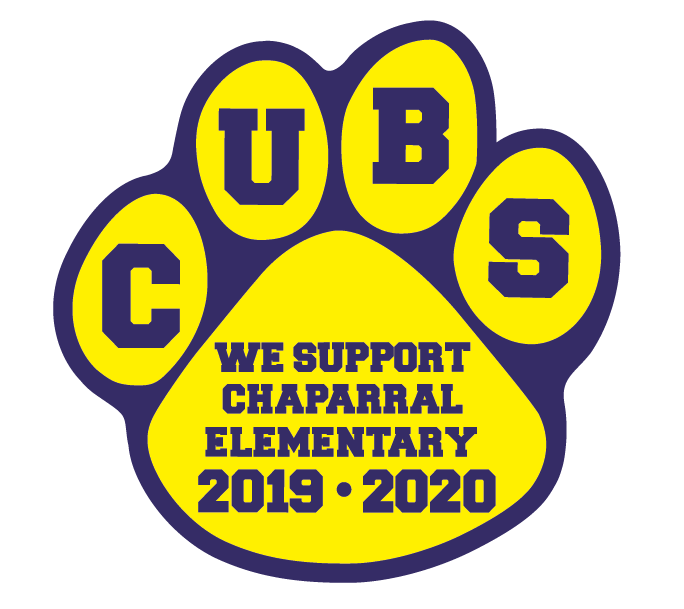 The annual Donor Drive is Chaparral's single biggest fundraiser of the year, bringing in more than 60% of our annual operating budget. Our drive continues to be more crucial than ever. Salaries of our specialists, instructional aides, and campus supervisors which make up a majority of our spend have been increasing every year. It is critical that our PFC raises over $325,000 to pay for the following programs and more:
● Salaries and supplies for Chaparral's art, music, and physical education programs
● Field trips and special assemblies
● Library resources, including books, and a percentage of the Media Clerk's salary
● Teacher allotments to spend on classroom supplies and projects
● Online resources, educational software, and print publications
● Salaries of campus supervisors to ensure safety of children during non-class hours
● Salaries of instructional assistants who assist teachers in the classroom
● School site improvements
● iPads, laptops and desktop computers in every classroom
Our 2019-2020 NEW Donor Levels with corresponding benefits are listed below. Please note: The amounts are per student. For families with multiple children, an example is as follows- for two students, Blue Level is $500 x 2 = $1000. For White Level- only one child from each family will be recognized per $750 donation at this level (i.e.- if you have twins, you will need two donations at $750 for birthday recognition). All donors, regardless of the amount donated, will receive one car magnet and Chaparral Social Media/Website recognition.
Car Magnet, Chaparral Social Media/Website Recognition, Homework Pass

Blue Level + Child's Name on the Marquee at School For Their Birthday or Half Birthday

White Level + Child's Name on a Gold Leaf for the New Chaparral Giving Tree

Yellow Level + 2 VIP Variety Show Tickets

Gold Level + Pizza Lunch with the Principal and one Reserved Parking Space at Open House

Payments can be made through SchoolPay.com* or by check made out to Chaparral PFC and dropped off in the PFC office.
Please remember that many employers have matching funds programs, and will match your donation with an equal donation, which doubles the size of your gift at no cost to you. Please ask your employer if they participate in this program. Simply provide us with the application and we will complete and submit all necessary paperwork.
If you complete your Donor Drive payment by Thursday, August 15, you will receive recognition in our Back-to-School Cub Corner Email
What is the NEW Chaparral Giving Tree?
The Chaparral Giving Tree is new for the 2019-2020 school year! The tree and its leaves symbolize those who have exceeded the suggested Donor Drive amount, by donating at the Yellow Level. This is a donation (per child) of $1,000 or above. The metal tree is affixed to the wall directly across from the office, and can be seen when you enter our campus. The naming leaves will remain on the tree for the 2019-2020 school year.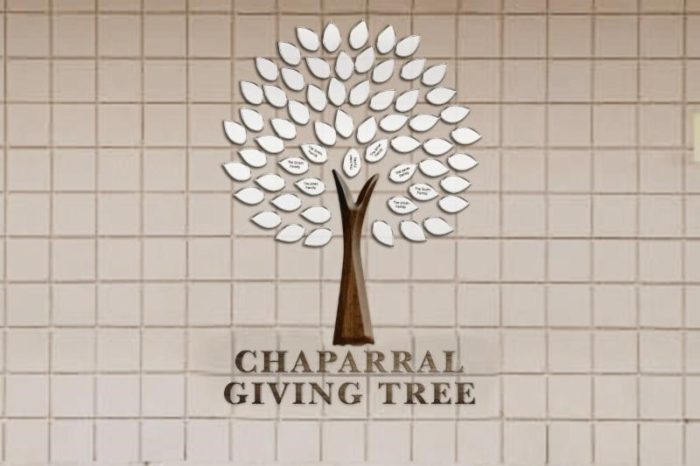 Your donation is tax-deductible to the extent allowed by law (Parent-Faculty Club of Chaparral School, Tax ID #23-7334265).
Please email chaparraldonordrive@gmail.com with any questions.
We appreciate your support!
*Go to SchoolPay.com (our online payment partner) and claim or create your secure account. If you registered at Chaparral before July 1, an account has been created for you (click "find my account" and enter your email address). If not, you can click on "create an account".