Now that we've crossed the finish line on this school year, please don't forget about some great opportunities to keep our fundraising going strong all summer long.
---
Label stuff with Labeldaddy.com

Keep your kids' stuff out of the lost & found! Nobody wants to spend their time sifting through lost & found bins, so this summer make it easy on yourself (and your nose) and order labels! Head to labeldaddy.com and use the code CUBS at checkout. 25% is donated back to Chaparral.
---
Tuesdays are Chaparral day at Cricca's Deli & Subs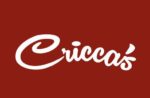 Going to the beach? Get a sandwich! Headed to the park? Get a sandwich! Morning hike? Get a sandwich! Sitting on the couch because it's too hot to move? Get a sandwich! Every Tuesday during the summer starting June 19, Cricca's will give 15% back! No flyer needed, just mention Chaparral.
---
Box Tops for Education

Don't think we forgot about the Box Tops. We will never forget about the Box Tops – and you shouldn't either! Good things come in small packages and these little guys make a huge impact. Chaparral earns 10 cents for each Box Top we turn in – it doesn't get any easier. There may or may not be a prize in store for whomever submits the most Box Tops at the beginning of the year . . . so keep clipping! Download a summer collection sheet here.