Help raise money for our kids' education by making your dollars count for Chaparral in these easy ways:
SHOP ONLINE
Amazo
n: CONNECT YOUR AMAZON SMILE THROUGH THE APP! GO TO AMAZON APP>SETTINGS>AmazonSmile>SELECT PARENT-FACULTY CLUB OF CHAPARRAL 
SCHOOL>CLICK "ON"! Chaparral receives a 4-15% back on eligible purchases when you shop on Amazon by simply using the following link each time you shop!
HOORAY FREE MONEY! Or, bookmark this link http://bit.ly/chaparralpfc on your PC or phone today!


AMAZON
Chaparral receives between 4%-15% of eligible purchases when you shop on Amazon by simply using the following link each time you shop! You can buy almost anything at Amazon including: books, magazines, electronics, computers, tools, home goods, Kindles, Kindle books, on demand movies, Amazon gift cards and even groceries.
http://bit.ly/chaparralpfc
Bookmark it on your PC or phone today!

LABEL DADDY
Keep your kids' stuff out of the lost & found! Nobody wants to spend their time sifting through lost & found bins, so this school year make it easy on yourself (and your nose) and order labels! Head to labeldaddy.com and use the code CUBS at checkout. 25% is donated back to Chaparral.

SHUTTERFLY/TINY PRINTS
Earn 13% for Chaparral PFC when you shop using our Shutterfly/Tiny Prints exclusive Chaparral storefront. Anyone can use the link and shop from our storefront, so please share with family and friends. We can benefit from this program year round – think holiday cards, photos, photo books, birthday cards, personalized gifts, wedding or baby announcements, and much, much more! Just follow this link: http://chaparralpfc.shutterflystorefront.com
AT THE GROCERY STORE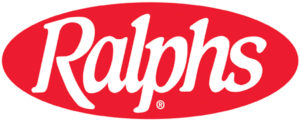 RALPHS

Chaparral can earn thousands of dollars every year from the Ralphs Community Rewards program from your everyday Ralphs purchases – that's 4% back to Chaparral! To register your card and begin earning $$ for Chaparral, simply enroll online.
* If you linked your card to our school last year in September 2018, then your enrollment has rolled over and you do not have to register again this year! You can always log in to your account to ensure you are still linked to Chaparral.
To register and link your card, visit www.ralphs.com and follow these steps:
1. Click on 'Create an Account'
2. Follow the 5 easy steps that you will be prompted to take to create an online account
3. Once your account has been created, go back to the homepage, click on 'my account' then 'Community Rewards' on the left hand side of the screen
4. Link your card to Chaparral by searching for our organization by either:
   a. Entering our Organization Number: GP359
   b. Or searching for our school name (CHAPARRAL PFC SCHOOL) and hit ENROLL!
2. You can also call (800) 443-4438 to register!
Ask your friends and family to enroll – it only takes a couple of minutes!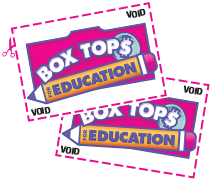 BOX TOPS FOR EDUCATION
Each year, Chaparral's PFC collects Box Tops to raise money for our school. It's an easy way to earn money for Chaparral and requires almost no effort for busy parents!
BUY –

Choose from hundreds of brand-name products in grocery, discount and club stores. See a complete list of participating products here:

btfe.com/products

.

CLIP or SCAN – Download the new Box Tops mobile app and scan your receipts, OR clip Box Tops from each package and send them to school.
EARN – Chaparral will receive 10¢ for every Box Top!
Look out for Box Tops contests that will take place throughout the school year.

COMMUNITY DISCOUNT CARDS
Purchase your Discount Card today for $10 and receive discounts on places like resh Brothers, Baja Fresh, Jersey Mike's, The Six, and many more! New this year: Sweetfin Poke, Cup & Cone, and Mission Burrito! Chaparral receives $5 for every card sold and you get to save money through August 2020 – It's a win-win! Get yours today! For more information, contact Laura Berlant or Emily Stearn at chaparralcommunity@gmail.com

AMECI PIZZA
Every one of Ameci's pizza boxes is stamped with a green "Ameci Cares About Our Schools" stamp. Each stamp is worth 50 cents! CLIP and SAVE these stamps from your Ameci pizza boxe(es) and turn them in to the PFC office.

FAMILY RESTAURANT DAYS/NIGHTS
Join us at local restaurants every month for a fun dinner night with your family and/or friends, and each restaurant will donate proceeds to our school from that evening. (Proceeds vary between 10% – 30% depending on the location.) It's a monthly event, an easy dinner, and "free" money for Chaparral!
 9/23 – Cricca's
10/14 – Fresh Bros.
10/28 – Jamba Juice
11/11 – The Stand