Disaster Supply Donation on ParentSquare
The PFC works to organize disaster supplies on behalf of all students. We ask for a $15 donation per family to restock perishable items. In the event of a disaster these supplies are needed to keep our kids safe! Please help us with this important task. Click here to Donate:
https://www.parentsquare.com/feeds/7941191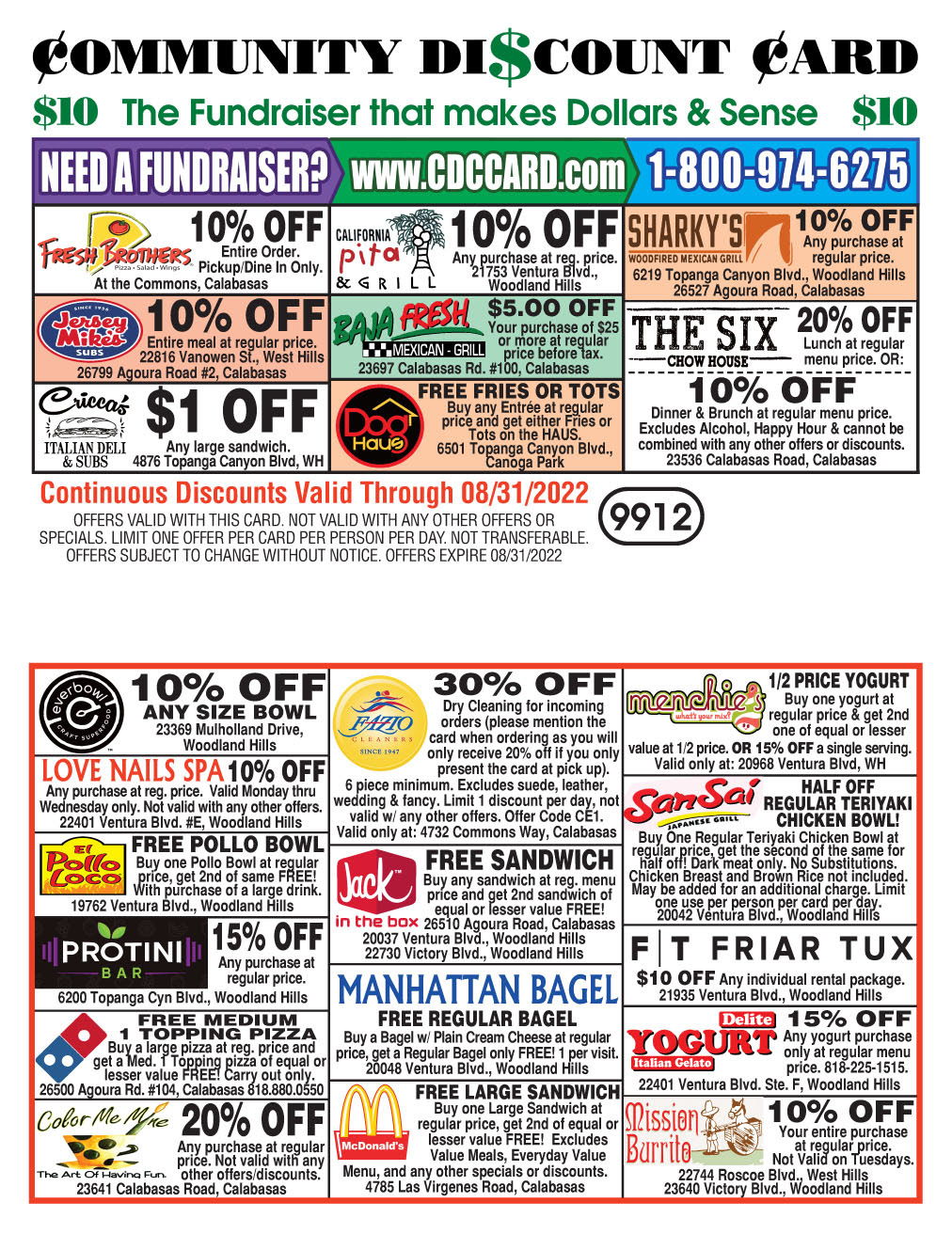 Community Cards PICK UP
Pick up your Community Cards THIS Friday, September 3rd 1:00pm – 3:30pm by the Lower Gate (BGC) and the Upper Gate! Our VP's of Community Fundraising Aria Selik and Emily Stearn will be there to help show people how to sign up for the Ralphs Rewards Program and connect Chaparral to your Amazon Smile. You can contact them at Chaparralcommunity@gmail.com with any questions. If you still need to purchase a Community Card click here: https://www.parentsquare.com/feeds/7941197
Tips for Drop-off
1- Please have students sitting on the passenger side of the car. If students have to climb over siblings and other items it slows down our drop-off line.
2- Parents cannot get out of the car.
3- ONLY students in TK/Kindergarten, 1st grade, and Ms. Tulbure's class (and their siblings) may use the main parking lot. Your signs really help- please make sure you have one we can easily read.
4- Please do NOT drive around cars. Please be patient and wait to move forward.
5- Please drive s.l.o.w.l.y while in the parking lot and refrain from using your cell phone while driving.
6- Please do not wait to watch your child walk to class. It slows down the drop-off line. Staff will make sure all students get to class safely.
PLEASE TURN IN EMERGENCY CARDS ASAP
REMINDER: Please return the blue emergency card and the buff colored disaster tag WITH PHOTO ATTACHED and filled out into your teachers ASAP. The PHOTO is required. Thank you!