Ralph's Rewards Card Program: Chaparral can earn 4% back off your grocery & gift card purchases (don't worry, you can still get a discount on gas)! To register your card and begin earning $$ for Chaparral, simply enroll online. Please ask your friends and family to enroll too!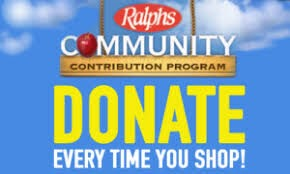 Log on to Ralphs.com:
Click on 'Create an Account'
Once your account has been created, go back to the homepage, click on 'my account' then 'Community Rewards' on the left hand side of the screen
Link your card to Chaparral with Organization Number: GP359 or search our school name (CHAPARRAL PFC SCHOOL) and hit ENROLL! You can also call (800) 443-4438 to register!

Amazon: CONNECT YOUR AMAZON SMILE THROUGH THE APP!
GO TO AMAZON APP>SETTINGS>AmazonSmile>SELECT PARENT-FACULTY CLUB OF CHAPARRAL SCHOOL>CLICK "ON"! Chaparral receives a 4-15% back on eligible purchases when you shop on Amazon by simply using the following link each time you shop! HOORAY FREE MONEY!
Box Tops For Education: Each year, Chaparral's PFC collects Box Tops to raise money for our school. It's an easy way to earn money for Chaparral and requires almost no effort for busy parents! Chaparral will receive 10¢ for every Box Top! SCAN or CLIP – Get the Box Tops App!

Ameci Pizza: Every one of Ameci's pizza boxes is stamped with a green "Ameci Cares About Our Schools" stamp. Each stamp is worth 50 cents! CLIP and SAVE these stamps from your Ameci pizza boxes and turn them in to the PFC office.