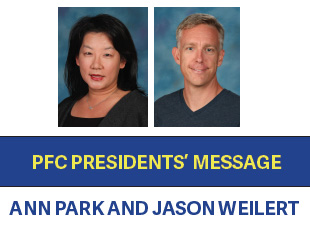 Dear Chaparral Families,
We were honored to attend the City of Calabasas Council meeting last month to accept grants on behalf of Chaparral. This year, the city again provided generous grants to all Calabasas LVUSD schools. At Chaparral, these funds go toward scholarships, campus improvements, special programs, student publications, and much more. We are so thankful to the Calabasas City Council for its continued support of the city's public schools.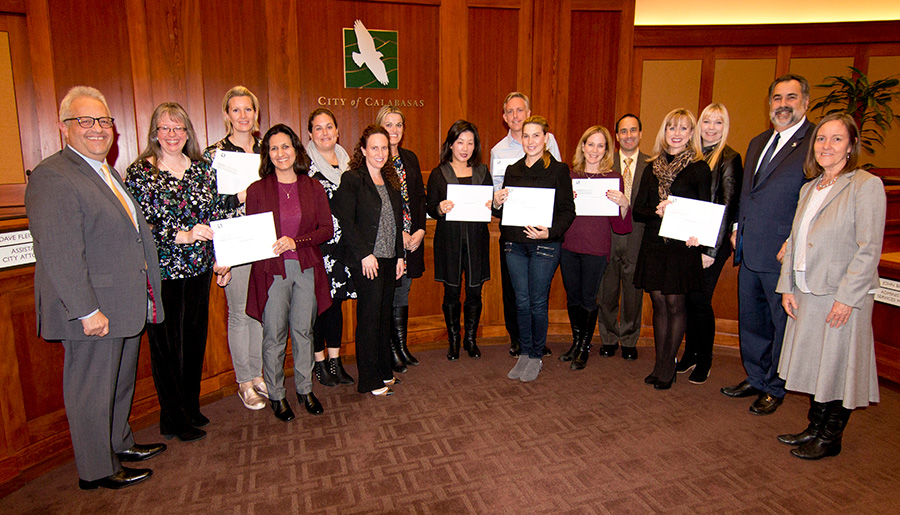 Your dollars at work! Thanks to your generous donations and participation in PFC fundraising events, we have been able to purchase six commercial-quality carpets for our classrooms, five standing desks in line with 21st century classroom design, and comfortable kid-friendly sofas and chairs for our Library this year. Thank you for supporting our school and helping make it a great learning environment for the children!
Here is what's coming up next:
Yearbook Sales on Schoolpay.com – now through February 23

Buy your yearbooks now – this is the first and only time yearbooks will be on sale this year!

PFC Meeting – February 7

Special guest, Ryan Emery, AC Stelle Principal, will give fifth grade parents an overview of our local middle school

Online Auction – March 9-18

Get a sneak peek at the camps, concerts, sports tickets, travel, dining, etc. that will be up for grabs at our online auction, and get ready to BID and WIN!! BiddingforGood.com/ChaparralAuction.
Get together with friends and plan a Chaparral Party! These parties are an important part of the auction's success and such great community-builders. Click here for more information.
Donate items – it's not too late to donate an item or ask a friend, family member, or local business to donate. Our auction is only as good as the items donated!
Contact Carrie Slatoff

Spring Humanitarian Events

West Hills Pantry Food Drive – March 19-23
Soles4Souls Shoe Drive – April 18-25
Contact Ben Abadian

Spring Wellness Events

Move-A-Palooza! – April 18
Farmer's Market Jamboree – April 25
Contact Maria Nicolacakis
Finally, we are looking for help on our Communications Team – please see today's Cub Corner or click here for more details.  We look forward to seeing you at our next PFC meeting this Wednesday!
With Gratitude,
Ann Park & Jason Weilert