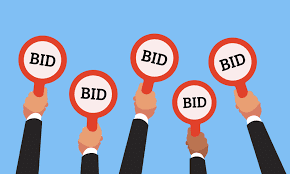 The Chaparral PFC Online Auction is the PFC's second-largest fundraiser, historically raising roughly $70,000 for our school. PFC is committed to rehiring specialists, Instructional Aides and helping to prepare our campus for a safe return to school with COVID safety in mind. The Auction takes place annually at the end of February/beginning of March but we need help now to prep and plan to make it as successful as possible!
Immediate Volunteer Needs:
Co-Chair to VP for 14th Annual Chaparral Elementary PFC Charity Auction
Soliciting donations online, by phone and in person where possible
Assist with inputting and organizing donations via our bidding portal
Donations: Solicit from your favorite local businesses or re-gift your old gift cards!
If you are interested in joining the committee or helping in any way, contact Michelle Freedman at chapauction@gmail.com. We will be meeting virtually via Zoom this year!