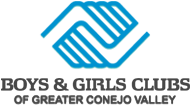 Hi Club Grossman Families,
We are excited to announce that as of Saturday, February 1 REGISTRATION OPENS for Spring Break Camp, Summer Camp 2020, and Kinder Club 2020-2021.
Be on the look out for all Fall 2020-2021 Programs in the coming months! Please visit www.bgcconejo.org to register online and reach out to our Front Desk at clubchap@bgcconejo.org with any questions.