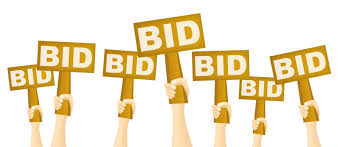 We are just two weeks away from the Online Auction, March 7th-14th!!! Now is the time to pre-register or to double check the credit card on file at www.biddingforgood.com/chaparralauction.
We are asking for some big help and mobilization from our Chaparral Cub Community!
Parties!!!! In years past "Parent Sponsored Parties" were our Best Sellers, and we are still in need of parties!!! Make new friends and build a sense of community while raising money for our school. Grab a friend and plan something for kids or adults. Examples: Slime making, Wine Tasting, Trivia, Cooking Class. Anyone can host a party! You host & plan, we sell tickets and the money raised from ticket sales go as a donation to Chaparral! Have questions? Interested in hosting but don't know how? Email Jen York jyorkca@gmail.com
DONATE An Item! It's not too late: new items are added every day. Our charity auction is a great marketing opportunity for your business! We are viewed by over 600 local residents, in addition to over 500,000 nationwide bidders through Bidding for Good. In return for your generous donation, your auction listing will include:

Your Company Logo or Photo
Two Additional Images
A Direct Link to Your Website
Recognition in our Full-Page Acorn "Thank You" Advertisement to Run March 4, 2021 (DEADLINE FOR SUBMISSION IS FRIDAY, FEB. 26TH TO BE INCLUDED).
Donation pick up coordination can be organized with the Auction Chair, Michelle Freedman at chapauction@gmail.com. Download the Auction Donor Form. Remember we are a 501c3 so all in kind donations are tax deductible.

TELL your friends and family! We have items from across the country and travel packages for worldwide destinations. Use the "Refer a Friend" button on our Auction homepage!
THANK YOU to all the generous and devoted families and local businesses who have donated to our auction! We sincerely appreciate your support!
Everyone, please add March 7th at 4:00 pm to your calendar so that you know when to log in to start bidding!!!