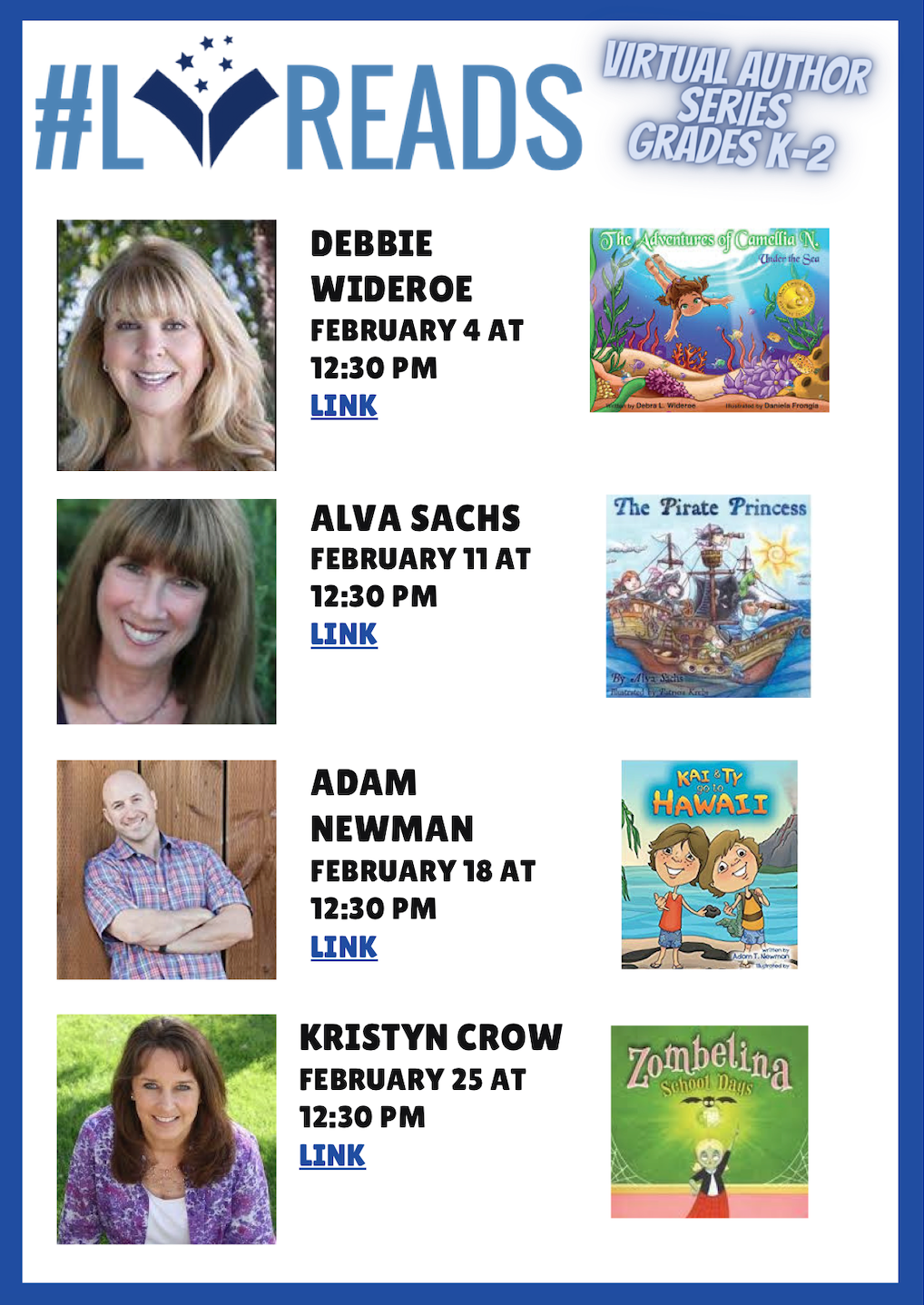 Introducing our 2021 #LVReads Virtual Author Series for all LVUSD elementary students! For this series, we've scheduled an incredible line-up of popular children's authors who will be virtually visiting with our students during the months of February and March. Please see the attached flyers with information on our exciting author panel including dates, times and links.
In order to reach all students, we have created separate programs for TK-2 and 3-5 students. Starting the 1st Week of February:
TK-2nd grade authors will be featured every Thursday at 12:30
3rd-5th grade authors will meet on Tuesdays at 1:00.
To make things even simpler, we will invite a few classes to participate in person during the event and the assembly will be live streamed to all other elementary students in our district. All students will have the ability to interact with the author by submitting questions in advance or during the presentation through the google forms below.
To keep you current on any last minute changes in our line-up, we will post updates on our LVUSD Library site. Feel free to reach out to us directly if you have any questions. This will be lots of fun for our students!