The Holidays are just around the corner and soon you will be ordering cards, calendars, and gifts to send to friends and family! Help Chaparral earn money while you do your usual shopping when you shop at either Shutterfly, Tiny Prints or Minted!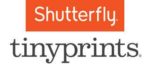 Shuttefly/Tiny Prints
Earn 13% for Chaparral PFC when you shop using our Shutterfly/Tiny Prints exclusive Chaparral storefront.  That's free money back to our school just for using this link!
Anyone can use the link and shop from our storefront, so please share with family and friends. We can benefit from this program year round— think holiday cards, photos, photo books, birthday cards, personalized gifts, wedding or baby announcements, and much, much more!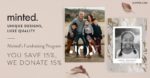 Minted
Minted's Fundraising Program will be running the entire month of November.  When you use code FUNDRAISECPFC in November you will receive 15% OFF your holiday cards and gifts and 15% of your total purchase will be donated back to Chaparral. It's a win-win! Holiday cards, stationary, gifts, art and more! This special offer is also open to family and friends, so please share the code!