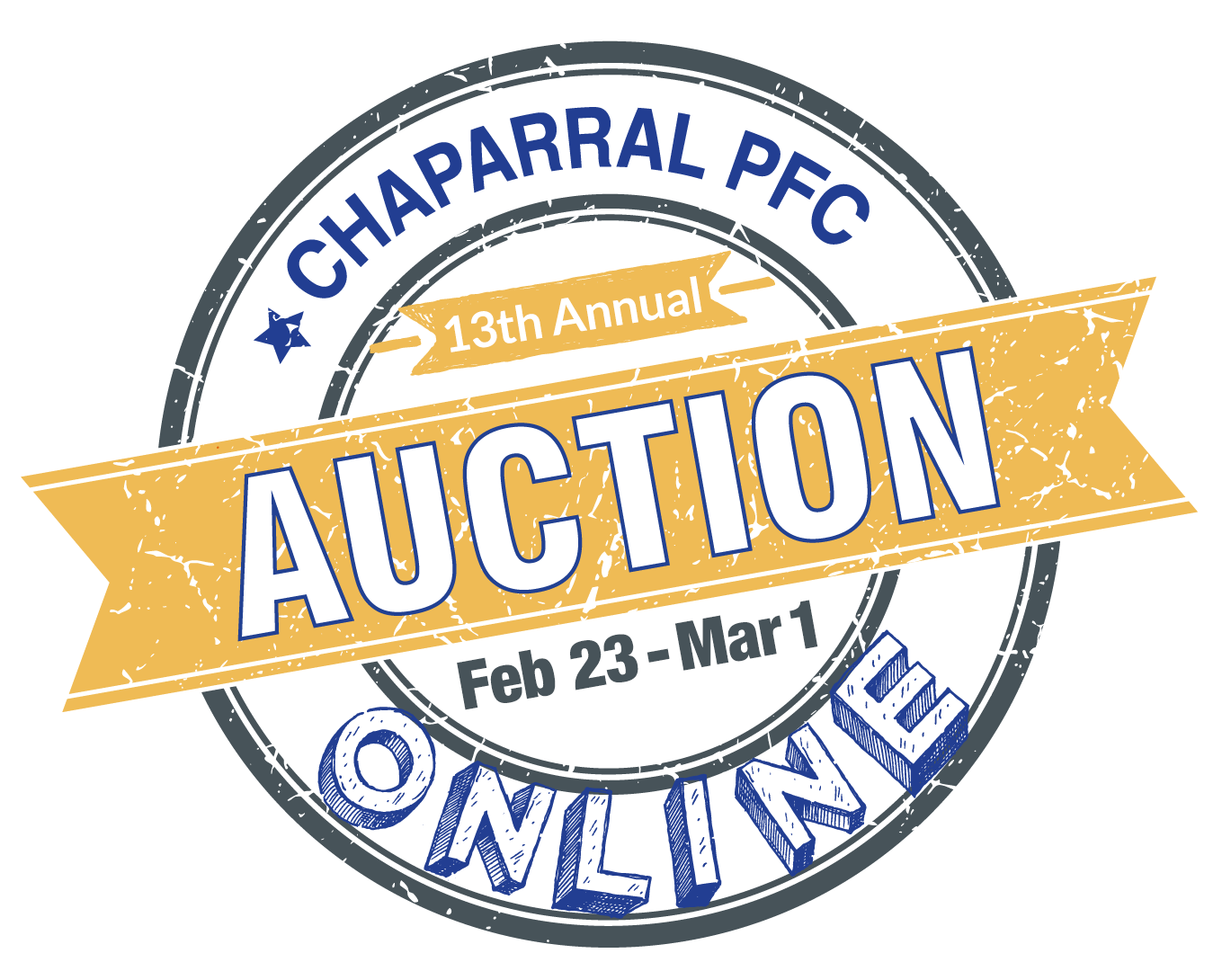 It's hard to believe that just over a month ago we were celebrating the end of another successful auction. So much has changed since then. I hope that you and your family are adjusting to all of these changes and staying healthy.
I wanted to give everyone a brief update regarding Hosted Parties and Chaparral Exclusives. Due to the stay at home orders, all Hosted Parties in April, May, and June are being postponed. The August parties will be re-evaluated in the coming months. We will make every effort to work with the party hosts to find dates after the quarantine is over to reschedule the parties. It will give us all something to look forward to!
As for the Chaparral Exclusives (Teacher for a Day, Principal for a Day, Lunch with your teacher, Grade Level Reserved Seats, etc.), we will again make every effort to reschedule these for the Fall. I know this presents a problem for our 5th grade families. The teachers are working to come up with some creative alternative options but should we need to, we will work with you to make sure you are refunded.
We can't thank you enough for supporting one of our biggest fundraisers of the year. Your donations fund our Credentialed Music Teacher, PE, Art, Library, Instructional Assistants, technology, and so much more. If the party you purchased is unable to be rescheduled or we are unable to fulfill the Chaparral exclusive experiences, please consider making your party or other purchase a tax deductible donation to benefit the school.
If you would ultimately like a refund, we will be able to accommodate you. The auction is closed so we will not be able to issue refunds directly to credit cards, you will be issued a check from the PFC. Please note you will be refunded your purchase amount, minus 8.95% to cover the credit card processing fee and the fee Bidding for Good charges to host our auction, which were paid by the PFC.
To initiate a refund, please email a copy of your receipt to chapauction@gmail.com. The receipt was emailed to you at the close of the auction and the title should read "13th Annual Chaparral Elementary PFC Auction Purchase Confirmation" If you don't have your receipt please email me with a list of items purchased.
We will not be issuing refunds on actual items at this time. All physical items and gift cards are being stored in a safe location and will be available for pick-up at a later time, TBD.
Please bear with us as we are all navigating difficult times right now. We will make every effort to fulfill parties, Chaparral Exclusives, and issue refunds in a timely manner.
If you have any questions or to initiate your refund, please email me at chapauction@gmail.com
Please stay healthy and happy!