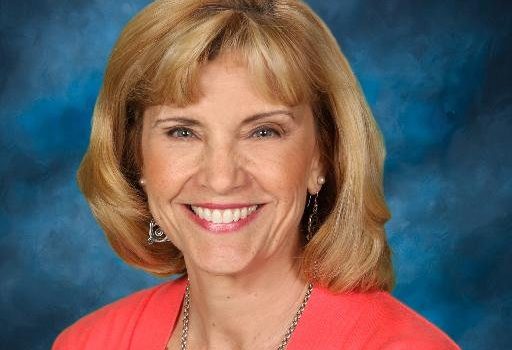 Dear Parents,
It is hard to believe that the winter holidays are almost here. These past two months, we have been mindful at Chaparral to foster generosity and gratitude in our students. I want to thank my amazing teaching team, parents, students and community members. Without all of you, Chaparral Elementary would not be possible. So in a time to be grateful, I am so appreciative for all you do to support our school. I feel truly blessed to work with so many generous people who are dedicated to serving the students and families of our school.  I am extremely grateful for our hard working PFC volunteers who worked to provide the Holiday Boutique, our upcoming Holiday celebrations, and our Toy Drive for less fortunate children in our community.
Last month's tragedies and disasters were incredibly difficult for all of us.  I am so proud to be part of a community who models to their students what a caring and kind community looks and acts like.  During this time, I witnessed many families reaching out and doing whatever they could in support of our families and the needs of our community.
We also had to be patient and understanding when we had to cancel or postpone activities and events. I want to extend a large thank you to our Book Fair Committee who set-up and then had to take down the Book Fair without it ever taking place due to the fires. This week is parent-teacher conference week. Chaparral's teachers are looking forward to connecting with parents to have productive conversations regarding your children's progress on their education this year and to give suggestions on ways to partner with your teacher at home in support of your student.  Building strong educational partnerships and working together to support all students at Chaparral is why we are "C.U.B.S."  We are a strong Community, Unified and Building Success for all students.
As mentioned in previous newsletters, Character Traits or Student Dispositions are an important part of the education of our students at Chaparral. The traits of generosity and gratitude can be further reinforced during the holidays. If you do not already do so, create a holiday tradition where your family gives of themselves to a neighbor or a needy cause. Model living "The Golden Rule." It can be as simple as sweeping your neighbor's sidewalk, walking a bit further to school to alleviate traffic congestion, working as a family to reduce, reuse and recycle, writing a note or card to a friend, or making sure you smile and say hello to those you pass on the street. Pay something forward this holiday season and continue to model to our students that we are a community where everyone matters and is cared for.
Enjoy your traditions and time with family and friends.  Hopefully, you will have some relaxing times to read together and share conversations with those you love. Have a safe and healthy holiday season and winter break. I look forward to 2019 and all the blessings the New Year will bring to our Chaparral family.
With Warmest Regards,
Stephanie Brazell
Principal